Emergency rooms in Corpus Christi, TX
When an emergency happens, the Corpus Christi Medical Center healthcare system is here for you, 24/7. We offer a full scope of medical services to treat patients of all ages and employ a specialized triage system to keep emergency room wait times to a minimum and ensure immediate diagnostic testing.
From Rockport to Calallen and Portland, our five emergency room (ER) locations across the Greater Corpus Christi area means fast, effective emergency care close to home is available for you and your loved ones.
If you or your loved one is experiencing an emergency, call 911.
Common injuries and illnesses treated at an ER
Our emergency specialists see a variety of injuries and illnesses, from simple broken bones to complex traumatic head injuries. If you're experiencing any of these symptoms, visit an ER as soon as possible:
Burns
Strokes
Complex fractures (especially if bones break the skin)
Head trauma or injury to the spinal cord
High fevers
Limb numbness or weakness
Puncture, cut or stab wounds
Severe abdominal pain
Severe chest pain
Severe falls
Uncontrolled bleeding
Quality emergency care in the Coastal Bend
We are prepared for any type of emergency. Our healthcare system has earned The Joint Commission's Gold Seal of Approval®, which demonstrates our commitment to provide high-quality, effective care in a safe environment. Through our network, patients have access to:
Freestanding emergency rooms (FSERs)
Our standalone, or freestanding, ERs give families in Corpus Christi and the surrounding communities more options for emergency care while offering the same services as our hospital-based ERs. We have three FSERs:
Additionally, we have protocols to seamlessly transfer patients from an FSER to the nearest hospital ER when advanced care is needed.
Specialized emergency medical treatment
Corpus Christi Medical Center also has specially trained teams who treat time-sensitive critical emergencies, including chest pain, stroke and trauma.
Recognition
---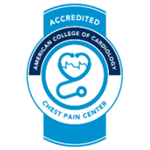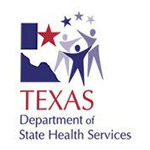 Cardiac emergency services
A STEMI (ST-elevation myocardial infarction) is a deadly type of heart attack caused by a blocked coronary artery. Both Bay Area and Doctors Regional have received recognition as accredited Chest Pain Centers by the American College of Cardiology, demonstrating our expertise in providing effective and efficient treatment for heart attack symptoms.
Stroke emergency services
Stroke is another serious condition with a short window for treatment to prevent long-term damage or even loss of life. The Joint Commission has acknowledged Bay Area and Doctors Regional as certified Primary Stroke Centers based on our ability to continuously meet high standards in stroke treatment.
Our specialized stroke team:
Has 24/7 availability and includes experts from emergency medicine, skilled nursing, neurology, physiatry and medical support
Interacts with regional Emergency Medical Systems (EMS) staff to begin care for patients by remote communications while en route to one of our ERs
Prepares patients for surgery as appropriate for the patients' condition
Treats patients with medications like tissue plasminogen activator (tPA), a drug that dissolves blood clots within 4.5 hours of a patient's first symptoms when they arrive at our ER
We coordinate care across multiple specialties for your treatment, including physical therapy and rehabilitation, to help patients recover as fully as possible. The types of stroke we treat are:
Ischemic stroke

—Caused when a blood clot or blood flow stops in a vein or artery in the brain

Hemorrhagic stroke—A vein or artery ruptures or bursts in the brain
Transient ischemic attacks (mini-strokes)—Stroke-like attacks with symptoms that resolve within 24 hours
Trauma care
Our trauma centers are recognized by the Texas Department of State Health Services for our success meeting established requirements related to trauma care resources and equipment. Corpus Christi Medical Center Bay Area has a Level II (Advanced) trauma level designation and Doctors Regional as well as ER 24/7 Northwest offers Level IV (Basic) Trauma Center.
Our trauma physicians and staff are trained to provide specialized care for extreme, life-threatening injuries, such as from gunshot wounds, serious car accidents and traumatic falls.
Emergency care locations
Retrieving location data...