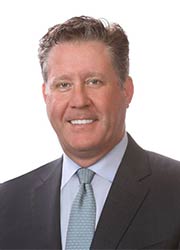 Eric Evans, CEO
Guided by his vision to provide compassionate and exceptional care to patients since 1996, Eric Evans, the chief executive officer of Corpus Christi Medical Center, has proven expertise in the strategic management of multiple hospitals throughout the Gulf Coast Division.
Previously, Evans held CEO positions at HCA Houston Healthcare Tomball and East Houston Regional Medical Center in addition to chief operating officer at The Woman's Hospital of Texas and Lakeview Regional Medical Center.
Evans holds a master's degree in health services administration from The George Washington University in Washington, D.C. and a Bachelor of Science in business administration from The University of Texas at Dallas. He is a member of the American College of Healthcare Executives and a Board Member of the HCA Healthcare Hope Fund.
Our Administrators
Corpus Christi Medical Center is led by a team of more than 1,200 employees and over 600 medical staff members. This team is supported by a Board of Trustees composed of highly respected and accomplished physicians and community business leaders, and led by our accomplished administrative team.
Our administrative team:
Eric Evans, chief executive officer
Hilda Dalfonso, chief financial officer
Mark Roberts, chief operating officer
Dean H. Hommer, MD, chief medical officer
Prudhvi Reddy, assistant administrator
Kathleen Rubano, chief nursing officer
Stacey De Hoyos, assistant chief nursing officer
Jason Sewell, assistant chief nursing officer
Jackson Wagner, assistant administrator
Our Board
Current members of our Board of Trustees are:
Romulo Corrada, MD
Timothy Ehrman
Eric Evans, CEO
Jegan Gopal, MD
Mary Jane Hamilton, PhD
Gloria Hicks
Tammy Frank McDonald
Gloria Perez
Bert Quintanilla
Delia Quisenberry, MD
Michael Swantner
Ken Trevino
Sylvester Wilson, Ed.D
Troy Villarreal, general partner