Joint Commission Accreditations
As a sign of our Commitment to Excellence in providing patient care, Corpus Christi Medical Center has attained full accreditation for all services surveyed in 2015 by The Joint Commission. We have been awarded the Gold Seal of Approval ™.
Any person who has patient safety issues or concerns about care, treatment or services received at Corpus Christi Medical Center that have not been addressed by Corpus Christi Medical Center, is encouraged to contact the CCMC Risk Management Department at 361-761-4357 or at:
Corpus Christi Medical Center – Bay Area
Attention: Quality/Risk Management
7101 S. Padre Island Dr.
Corpus Christi, TX 78412
If the concerns cannot be resolved by Corpus Christi Medical Center, the person has the right to contact the following organizations:
Texas Health and Human Services
1100 West 49th St.
Austin, TX 78756-3199
1-888-973-0022
The Joint Commission Office of Quality Monitoring
One Renaissance Blvd
Oakbrook Terrace, IL 60181
1-800-994-6610
Disease Specific Care Certification for Total Knee and Hip Replacement Surgery
Corpus Christi Medical Center has earned The Joint Commission's Gold Seal of Approval™ for both Hip and Knee Joint Replacement surgery.
At Doctors Regional, we provide a comprehensive program for adults with degenerative and acute joint, back and neck conditions as a result of trauma, illness or aging. Our mission is to exceed the needs of our patients, community, and physicians as the leader in providing, state-of-the art and cost effective treatment in total hip and knee replacement surgery. We are committed to fulfilling this mission in an environment of care, teamwork, and individual employee development and pride.
Primary Stroke Center Certification
Corpus Christi Medical Center has also been named a Certified Primary Stroke Center by The Joint Commission. The Certificate of Distinction for Primary Stroke Centers recognizes Corpus Christi Medical Center - Bay Area for providing better, faster care to improve stroke patient outcomes.
Honors and certifications
First nationally accredited bariatric program
Corpus Christi Medical Center-Bay Area Hospital is the first nationally accredited bariatric program in the Coastal Bend for Weight Loss Surgery. The hospital received accreditation by meeting the highest standards for patient safety and quality of care from the MBSAQIP and The American College of Surgeons.
American Heart Association and American Stroke Association's Get With The Guidelines® – Stroke Gold Plus Quality Achievement Award
The award recognizes Corpus Christi Medical Center's commitment and success in implementing a higher standard of care by ensuring that stroke patients receive treatment according to nationally accepted guidelines.
Designated Trauma Centers
Corpus Christi Medical Center Bay Area has achieved designation as a Level III Trauma Center by the Texas Department of State Health Services. This designation recognizes the hospitals' efforts to better serve severely injured patients by significantly improving trauma care.
Our Doctors Regional facility has the necessary equipment and resources for trauma cases. As a Level IV trauma, we offer essential diagnostic capabilities and provide surgery and critical care services related to trauma care. When patients arrive at the Emergency Department, life-saving care is provided by physicians and trained nurses. If the situation demands, transfer agreements and protocols allow patients to be transferred quickly to a higher level of care.
Chest Pain Center with Resuscitation (Cycle VI)
Corpus Christi Medical Center has earned full accreditation with PCI (Percutaneous Coronary Intervention) from the Society of Cardiovascular Patient Care (SCPC). Our hospital has received a higher level of expertise in dealing with patients who arrive with symptoms of a heart attack. At Corpus Christi Medical Center, we are leading the way in cardiac care in the Coastal bend with the highest level of accreditation (cycle 6) in the Coastal Bend region.
'A' Hospital Safety Grade
Corpus Christi Medical Center's Bay Area, The Heart Hospital and Doctors Regional received the highest rating in the Coastal Bend, an 'A' Safety Grade from The Leapfrog Group's Fall 2018 Hospital Safety Grade.The designation recognizes efforts in protecting patients from harm and meeting the highest safety standards in the United States.
Designated Level III Neonatal Intensive Care Unit
The Neonatal Intensive Care Unit (NICU) at Corpus Christi Medical Center - Bay Area has received designation as a Level III facility by the Texas Department of Health Services (TDHS). Designation at this level emphasizes the hospital's ability to care for critically ill newborn babies. Additionally, the Bay Area NICU meets the strict quality and safety guidelines for perinatal care established by the TDHS.
Patient Safety Excellence Award™
The Patent Safety Excellence Award™ from Healthgrades, recognizes Corpus Christi Medical Center for preventing infections, medical errors and other complications. Patients receiving care at award recipient hospitals have, on average, a lower risk of experiencing patient safety events.
The America's 100 Best Hospitals for Prostate Surgery Award™ recognizes hospitals for superior outcomes in prostate removal surgery and transurethral resection of the prostate. Patients who have these procedures at these nationally recognized hospitals have a lower risk of experiencing a complication during their hospital stay.
Recognition
---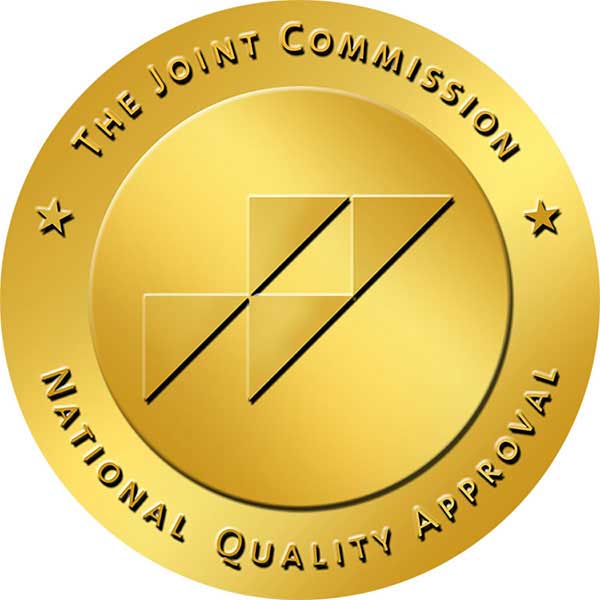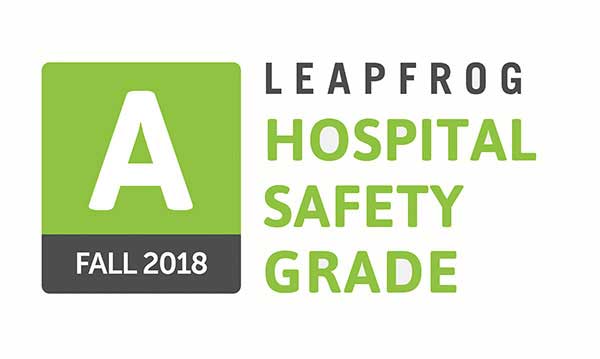 Quality reports
What is a STEMI?
A STEMI (ST-Elevation Myocardial Infarction) is a deadly type of heart attack, which is identified on an EKG. Early treatment to the blocked coronary artery minimizes the extent of the heart muscle damage and preserves the pumping function of the heart, thereby, increasing survival and reducing or eliminating complications.
STEMI time calculation
Average STEMI times are approximate and are provided for informational purposes only. STEMI Times represent an average of our hospital's STEMI cases over the past 52 weeks for which data is available, and is defined as the time it took to reestablish blood flow from the time the patient arrived at the hospital's Emergency Room. The American College of Cardiology, the American Heart Association and the Joint Commission have established that this should occur in 90 minutes or less.
Join our team
Interested in helping provide the best healthcare in South Texas? Visit our Medical Professionals page to learn about careers with Corpus Christi Medical Center.